Ko italia drives Made-in-Italy production of karategi on top of the world !
Yorgelis Salazar has confirmed Grand Winner title in Dublin in the last event of WKF Premier League 2023. There strongest athletes of the year have been rewarded.
It was very pleasing and fascinating to make the golden karategi to take part in this important competition and in the famous award of Grad Winners.
Yorgelis is great, first in the -50Kg world ranking and she's an athelte with the same values as us: totally involved in the way of karate, professionalism and agonistic vision as an example for the people.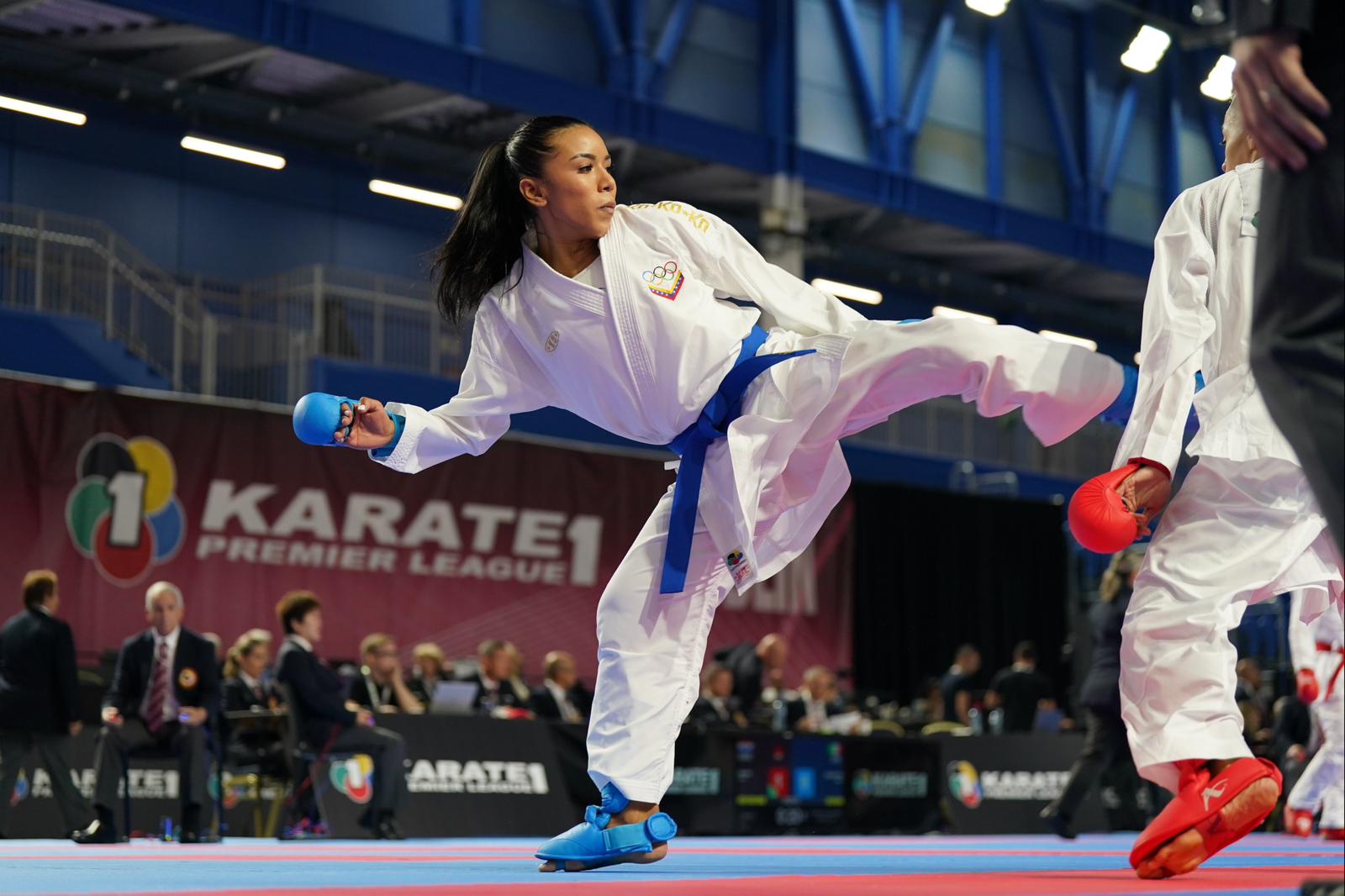 The competion in Dublin was so exiting and engaging; Yorgelis perfectly stands in her impregnable guard, deeply concentrated. She gifts a dinamic karate, full of wonderful kiks, projections, very high rihytyms, collecting points till the end. A loyal and clean karate. It's the result of an intense and constant work both on athletic preparation, study of tactics and on the perfecting of techniques or in the mental approach. A high level athlete has to work hard on self consciousness, has to focus on the golas, has to learn how to converge mental strength on positive things to afford obstacles on the long run.
We chose to taylor a karategi Space for Yorgelis. The last creation at Ko Italia.
Space gives lightess and brightness due to yarns not heavier than 130 gr. Net inserts provide for perfect transpiration. This model is continously revised by the professional athletes working with us to keep always up with times in technical needs and new trends.
Ko karategi are planned, drawen and created by the hands of karateka, teachers and daily users who catch real needs of athletes.
Space karategi litteraly launchs you in the space and it arrives in a cheap Set 2 Jackets Red+Blue and 1 Pants. That's the way to spare and to be properly ready to take part to every competition, national tournements or Premier League, Karate 1 WKF, Continental and World Championships.
Correct size of Ko uniforms depends on the height, so follow the size guide. This because Ko karategi does not shrink after washing due to sanfor process on fabrics.
We compeleted Yorgelis' style preparing Ko professional belts in red and in blue to compete in Aka and Ao position.
We deeply think that a professional belt in necessary also for kumite to mantain complete martiality in every way.
We can proudly say to be the only firm in Europe to produce professional belts according to the old and traditional japanese method. Hand made, multiple white fabrics layered and covered by colored fabric with long seams.
When you choose to enter the karate-do you have to choose and deserve the best !